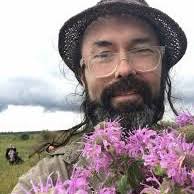 Chad Cornell
Integrative Herbalist / Holistic & Jyoti Therapist
Chad is a Herbalist and Holistic Therapist, Meditation Teacher, Writer, Mentor, and Nature Guide.
He provides one on one in person and online consultations to address health concerns on all levels.
Chad uses natural methods including, herbs, diet, and ways of reconnection with nature and our true nature of joy, ease, and vitality.
He is also available for public speaking events, articles, and via his Integrative Herbalist Apprenticeship Program.
Chad has worked closely with the University of Winnipeg Indigenous Studies Department as well as Red River College to develop quality programming/experiences for students.
https://www.hollowreedholistic.ca/
Workshops
Sex, Drugs, & Evolution - Exploring the Potential and the Pitfalls of the Psychedelic Renaissance
Panels