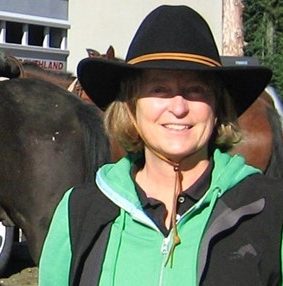 Evelyn Coggins
Clinical Herbalist
I respectfully acknowledge that I live, work and play in the unceded territories of the St'át'imc people with the intention to honor these lands and their inhabitants.
Clinical Herbal Therapist (CHT) Dominion Herbal College 2006
Master of Health Science (MHSc) in herbal medicine at the University of New England NSW 2012
Registered herbalist (RH) with the Herbal Association of BC and the American Herbalists Guild RH(AHG)
Faculty positions at Dominion Herbal College (2008-18) and Boucher Institute of Naturopathic Medicine (2013-present)
Clinic Supervisor for Wild Rose College of Natural Healing 2019 (offsite) 
Herbal educator at Nurture in Nature New Earth School, Pemberton
Owns and operates a herbal dispensary and consulting practice at 1353 Aster St. Pemberton BC
Offers herbal apprenticeships for grass roots herbalists and clinical practicum for registered students
Skilled in the use of herbs as medicine, Evelyn owns and operates a private practice in Pemberton BC, serving clients primarily in the Sea to Sky corridor. Her training in health science enables her to incorporate evidence-based herbal protocols into her ongoing practice of Western Traditional Medicine. 
Evelyn and her husband own and operate Copper Cayuse Outfitters within the traditional territory of the Lil'wat Nation. Offering multiday trips into the wilderness alpine of the Coast Mountains, they have spent the last decade reconnecting people to nature. 
Workshop
Nature's Pharmacy: Practical Phytochemistry for Medicine Makers