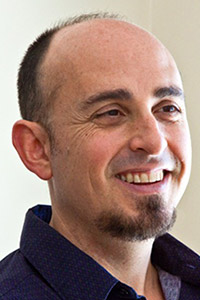 Michaël Friedman
Naturopathic Doctor
Michael Friedman, ND is a naturopathic physician and medical herbalist. He graduated
from the Canadian College of Naturopathic Medicine in 1998 and was adjunct instructor
of endocrinology at the University of Bridgeport in Connecticut. He is also the founder
and director of the Annual Restorative Medicine Conference. Dr. Friedman is the author
of the medical textbook Fundamentals of Naturopathic Endocrinology, the co-author of
Healing Diabetes, and his latest book which was just released, There's No Pill for This:
A Naturopathic Physician's Personal Prescription for Managing Multiple Sclerosis.
His research on the use of SR T3 has been published by the University Puerto Rico
Medical School. Dr. Friedman has lectured at three naturopathic and allopathic medical
schools including NCNM, UB, CCNM and at the Dehradun Medical School of Physicians
and Surgeons in India. He is currently the Executive Director of the non-profit
Association for the Advancement of Restorative Medicine (AARM).
Workshops