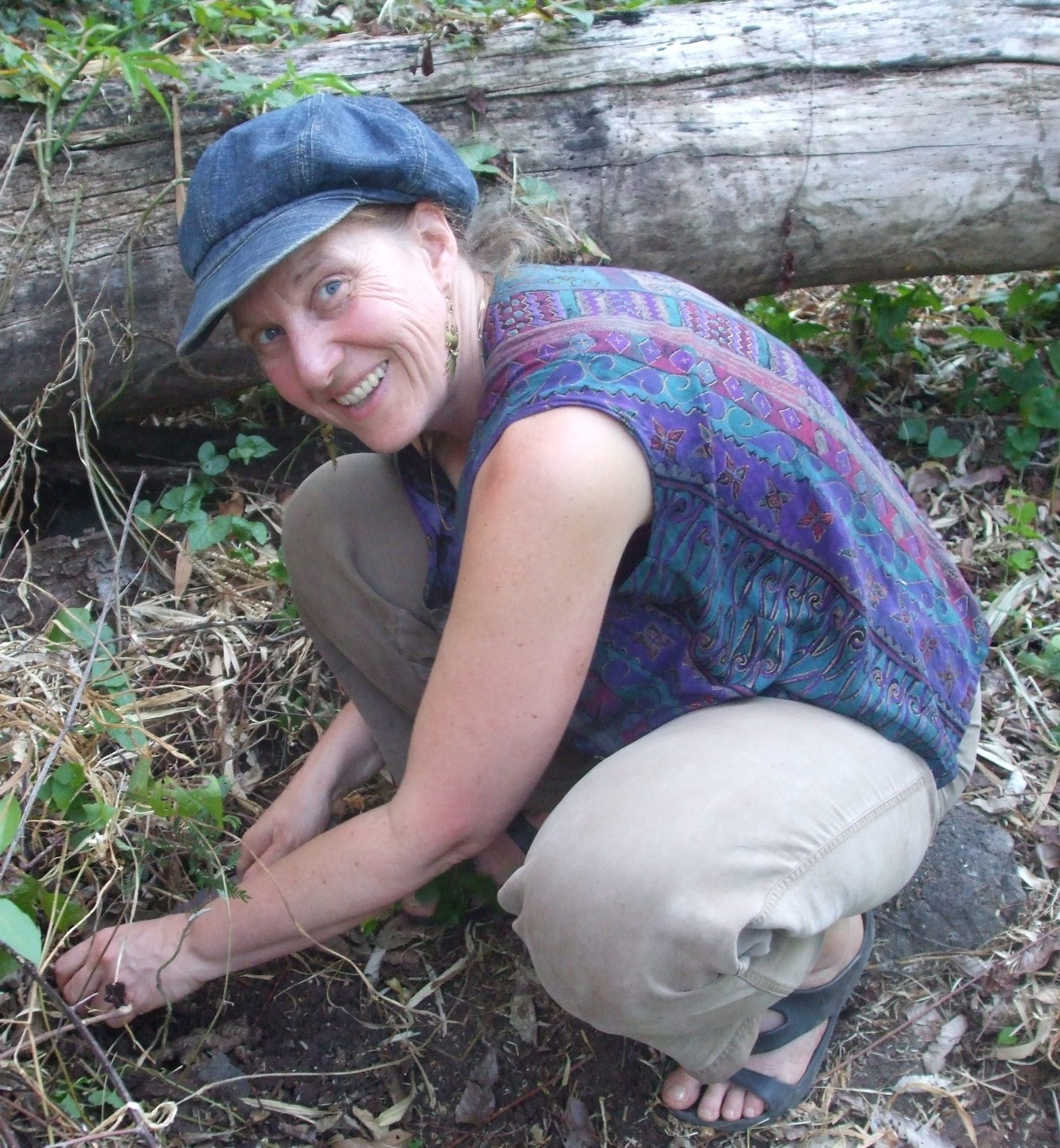 Sarah Orlowski
Master Herbalist, Qi Gong Practitioner
Sarah Orlowski graduated as a Master Herbalist from the Wild Rose College of Natural Healing in the early 1990s and went on to do her clinical training in both herbalism and Qi Gong. She is an advanced level Qi Gong Practitioner, having trained with Grand Master Peng for over ten years in the Shao Lin style.
Sarah is grateful to have extensive training in First Nations herbal traditions, most particularly that of the Lil'wat Nation.
She has her Permaculture Design Certificate and believes that growing in accordance with Nature is the sustainable way of now and the future.
Sarah has taught for many institutions, including the UBC Global Studies Program, UBC Farm, Simon Fraser University, the Boucher Institute of Naturopathic Medicine, the Canadian College of Traditional Chinese Medicine, Capilano College, Van Dusen Gardens, Squamish First Nations Witness Weekend, along with ten years in the Alternative Health Program at Douglas
College.
For over a decade, Sarah and her spouse have been running Canada's oldest, organic, permaculture orchard and medicinal herb farm in the Southern Interior of BC. Here she educates and makes her own line of herbal products. Their farm is certified with Kootenay Mountain Grown, of which Sarah is a board member.
She is actively involved in Indigenous Education and loves giving herb walks and workshops to both adults and children. The orchard is located within Sinixt First Nations territory.
Sarah has a private clinical practice, where she gives health consultations and Qi Gong treatments. With the onset of COVID, she moved her clinical practice outdoors into the orchard and has had such a positive response from her clients that she plans to keep running the outdoor treatments, appreciating the healing contribution of the trees and natural environment.
Sarah is a graduate of Ontario College of Art and Design. By letting our inner muse take flight, she believes that a very intimate form of healing can manifest through artistic expression. Combining this personal, creative release with the healing gifts of Nature frees us to pursue our true potential and helps us to avoid illness deriving from unfulfilled ambition.
Workshop