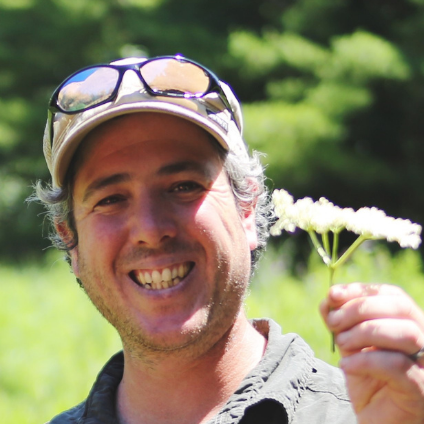 Alexis Burnett
naturalist, tracker, herbalist
Alexis Burnett is a naturalist, tracker, herbalist and nature connection mentor who lives on traditional land of the Three Fires Confederacy, home of the Anishinabek Nation also called Grey County, Ontario Canada.
He lives with his wife and 2 kids on Rebel Roots Herb Farm. Their farm is also home to Earth Tracks Outdoor School which specializes in connecting people to nature and forming a deep relationship with the earth.
After the legalization of cannabis in Canada, Alexis founded OrganiGrow Canada (www.organigrowcanada.com). OrganiGrow Canada focuses on providing high-quality cannabis education from a place of true experience. They specialize in teaching people how to grow cannabis using beyond organic and regenerative methods from seed to harvest and how to make high quality herbal medicine using this master plant.
Alexis is also one of the founders of the Heartwood Gathering (https://www.heartwoodgathering.ca/), an annual celebration of plants that takes place annually over 3 days each summer in Ontario Canada.
Panels