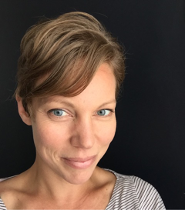 Amber Fox
Medical Herbalist
Amber is a Medical Herbalist, educator, mindfulness meditation, and yin yoga teacher.
Graduated valedictorian of the Diploma of Phytotherapy program at Pacific Rim College, Amber focuses on empowerment, trauma-informed, and somatic approaches to healing mental health and hormonal concerns in private herbal practice.
With deep gratitude and care, Amber's clinical herbal practice centers a social justice approach to whole systems healing and is located in the unceded and sacred territories of the Lekwungen-speaking peoples.
Amber also teaches regular classes in mindfulness practices, via yin yoga and meditation, as a way of encouraging deep listening, self-reflection, and embodiment.
Amber is vice-president of the Canadian Herbalists Association of BC (CHA of BC) and holds professional membership as a Registered Herbal Therapist (RHT).
Amber speaks at events and conferences and is a faculty member at Pacific Rim College, teaching herbal medicine energetics, small business development, and food systems from a critical world-systems theory perspective.
Amber also holds an honors degree in Environmental Studies from York University and enjoys continuing her study of the environment, healing, and plant medicine in her large medicinal herb garden and in the forests along the wild coasts of the lands known as British Columbia.
Workshops