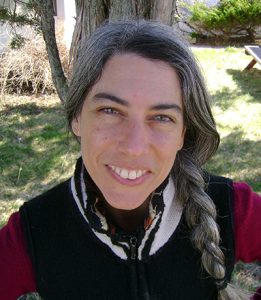 Tamara Segal
Clinical Herbalist
Tamara runs a clinical practice and teaches classes in herbal medicine at her farm, based in Prince Edward County Ontario. 
There, she cultivates herbs while she also lets the land"re-wild" under her stewardship, so that it flourishes with the medicines she uses regularly in her practice.
Tamara has a special interest in working with local wild plants as both food and medicine, focusing particularly on the very abundant plants (the ones that are sometimes called "invasives"). 
She leads plant identification walks, herb garden consults and land use consults regularly in her area, all fuelled by the intention of helping to bring us into closer relationship with the land and the plants that make up our greater community of life. 
While her studies in herbal medicine began back on Vancouver Island, Tamara is grateful to have spent the past 10 years living and working with the medicines that grow closer to where she was born and raised, in the uniquely rich and beautiful Great Lakes region where you can find her today.
https://hawthornherbals.com/about/
Workshops
The Prickly Medicine of Prickly Ash
Panels