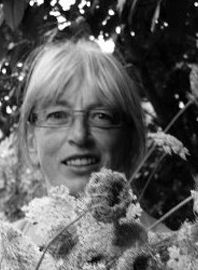 MaryAnne Meredith
Clinical herbalist, Iridologist, vega testing, Bach flower remedies, Pranic healing are some of MaryAnne's tools that she uses in her health consultation practise. Circles Wellness Centre in Courtenay is the latest of her many creations.
MaryAnne Meredith grew up living from the land on a local farm in Merville.
She has over 40 years in the health field.She attended Dominion Herbal College and went to many of the Gaia Symposiums in the U.S. For over 35 years MaryAnne has personal experience with herbs and healing on many levels. She one of the original creators of Edible Island Health Co-operative. Also created a herbal product line called Merville Herbals, has grown and wild harvested herbs for many years. Owned and managed a clinic and store front for 9 years.
MaryAnne has lectured to numerous groups, local schools. Her love of herbs and vitality to life is enjoyed by those who have experienced her knowledge and healing modalities.