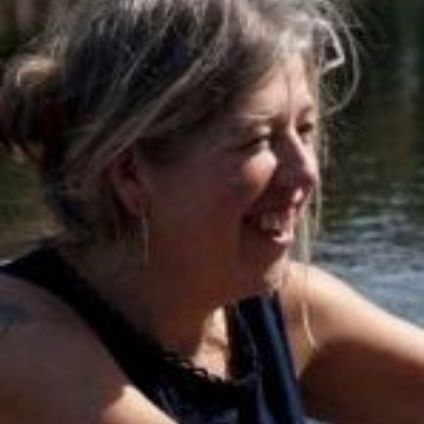 Melissa Ronaldson
MNIMH
Melissa Ronaldson is a member of the National Institute of Medical Herbalists; she qualified with a Bachelor of Science in Herbal Medicine in 2000.

Her herbal practice has been richly varied and diverse: Melissa has worked at a mental health and arts project in Hackney; traditional medicine projects in Ecuador and in Peru; a school roof garden in Harringey; first aid posts at Glastonbury and other festivals – and more recently the refugee camps in Northern France. This experience of working with people on the move desperately seeking ways to reach the UK, has been life changing.

Melissa devised the 'counselling skill for herbalists' module for the Heartwood professional herbal medicine online course and is currently a tutor and clinic supervisor for Heartwood.

Her home practice is an established clinic , teaching space and apothecary based on a boat on the London Waterways.
Workshops

What is a solidarity audit? Lessons from working as a herbalist in the refugee camps in Northern France