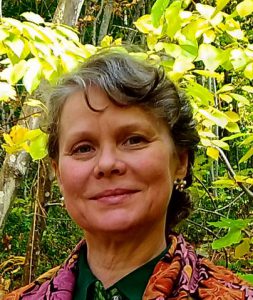 Netta Zeberoff
Netta Zeberoff was born in Nelson, B.C., into a Traditional Doukhobor Family filled with Prayer and Song. Her Grandparents gathered roots, bark and edibles, and transformed them into useful products they preserved and shared with others.
Formal Herbal Education took place at Dominion Herbal College. Netta was the last apprentice to the amazing Ella Birzneck!
Sharing knowledge and secret treasures of our Mother Earth with others brings magical delight and completeness.
Demos
From Plant To Lotion
Ella's Hot Pot – Healing with Pure Bees' Wax and Herbs.
Herb Walks
Sharing The Spirits Of Plants