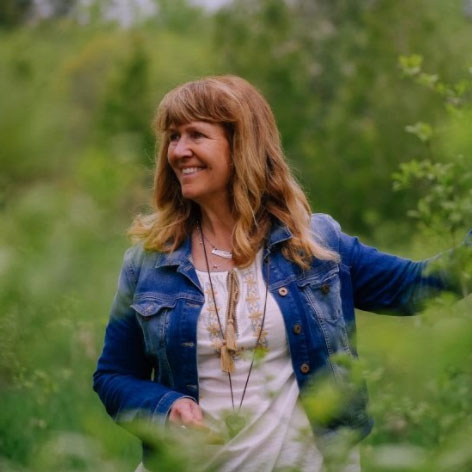 Penelope Beaudrow
Registered Herbalist
Penelope Beaudrow is an educator and Registered Herbalist; earning her diploma from the Dominion Herbal College in British Columbia.  She is Product Development Specialist and Herbal Educator at Faunus Herbs; which manufactures, formulates and develops complex food-based supplements for the natural products industry.  Penelope is also a board member of the Association for the Advancement of Restorative Medicine, moderator at The Annual International Restorative Medicine Conference and past organizer of this conference for ten years, founder of Back To Your Roots herbal retreat and also facilitates The Ginkgo Tree Herbal Course.  She is also the founder of The Ginkgo Tree, a small herbal business, including clinic, located on her family farm, Dogwood & Brambles. She has had a career with herbs for almost 25 years; from "the field to bottle" in all aspects of the natural products industry. It is here that her greatest love thrives, an at risk and at watch botanical sanctuary. Penelope has lectured for Restorative Medicine Conference, International Herb Symposium, New England Women's Conference, Back To Your Roots Herbal Retreat, Heartwood Gathering, Canada Blooms, Toronto Botanical Gardens, and other various organizations. She also has been featured in the Toronto Star's Gardening Column, by Sonja Day and in the United Plant Savers Journal. 
https://www.facebook.com/theginkgotree/
"We acknowledge that we are gathered on traditional territory, a land now defined in law by the Williams Treaty, signed in 1923 by the crown and the Chippewas of Georgina Island, Beausoleil and Rama First Nations and the Mississauga's of Curve Lake, Alder Ville, Hiawatha and Scugog Island First Nations. "
Workshop
Botanical Sanctuary
At Risk Medicinal Plant Sanctuary ~ Giving Back - Its Good for the Soul

Panels