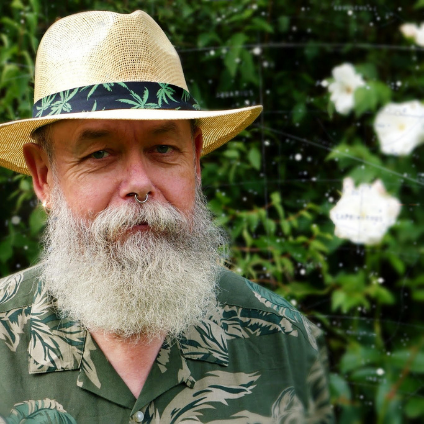 Phil Deakin
BSc Hons (Sheffield & Lincoln) MB ChB MCPP MNIMH MURHP
After graduating in physiology and medicine, Phil practised family medicine as a general practitioner and unscheduled care practitioner for thirty-four years. A growing interest in plant-based holistic methodologies eventually led to an honours degree in Herbal Medicine at Lincoln College.
Phil enjoys working with students, and has been involved in teaching clinical skills for both the Lincoln and Heartwood Herbal Training Programmes. He promotes an integrated approach to medical herbalism in his work as a practitioner, and has served on Council for the National Institute of Medical Herbalists for four years.
Phil also works as a medical illustrator and graphic designer. He and his plantsman husband are currently based in Sheffield where their small garden is filled with many unusual plants.
Panels