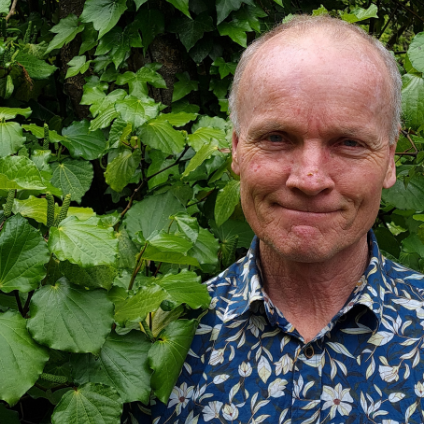 Phil Rasmussen
M.Pharm., MPS., MNIMH(UK), MNHAA; FNZAMH
Phil has practiced as a herbalist in Aotearoa/New Zealand for nearly 30 years, after studying in the U.K. Phil grew up in a rural Māori community and has long advocated for the use of native plants as medicines. Before pursuing herbal medicine, he did research on antidepressant drugs and serotonin, and worked for more than 10 years as a pharmacist.
Phil has established a herbal detoxification service for the Auckland Regional Alcohol and Drug Services, and is the Founder and Technical Manager of Phytomed Medicinal Herbs Ltd, a manufacturer of both practitioner-only herbal extracts, and the Kiwiherb range of herbal products.
Phil was President of the New Zealand Association of Medical Herbalists from 2018 to 2021, and is a founding board member of Natural Health Products New Zealand, the national industry body. He has chaired government advisory committees, lectured and written extensively on a diverse range of herbal subjects, for many years.
Panels