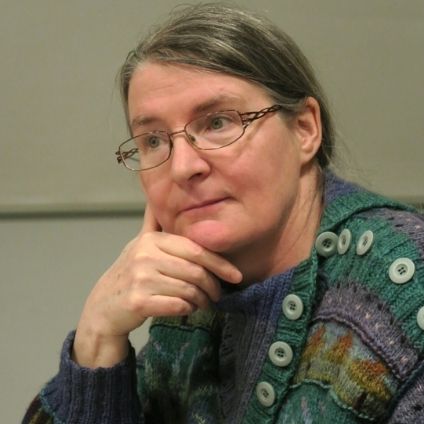 Henriette Kress
AHG
Henriette has built one of the oldest and largest free herbal websites, go visit if you haven't yet - it's marvellous!
She was taught by Michael Moore of the SWSBM and has complemented that with nutrient courses (by Paul Bergner) and humoral theory (by Christopher Hedley).
She's been a practising herbalist (aka, she's seen clients) since 1998.
Her books (Practical Herbs 1 and 2) are fun reads that will help you pick, process and use the herbs she's chosen to include. Henriette is in Finland, which is rather like Canada, so the herbs are much the same as Cananadian ones!
Her two sets of herb collecting cards ("Herb Cards", #1-52, "Herb Cards 2", #53-104) are awesome too.
She teaches a lot in person (although it's been a lot less during the last two years), and has a distance course (in Finnish since 2013, in Swedish since 2015; the English one is in the works).
She's pretty engaging to listen to, so come have a listen if you can find the time!
https://www.henriettes-herb.com/
Workshops
Henriette's Favourite Books: A tour through a bibliophile heaven
Boreal Herbs To Know + Love