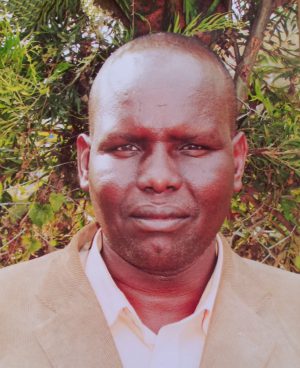 Shadrack Moimett
Shadrack is the founder of Koibatek herbal clinic that operates seven clinics across seven major towns in Kenya. He was born into the the Talai clan reknowned for holding the history of traditional healers in Kenya.
Shadrack was brought up by his grandmother who was a well known herbal healer in Kenya. He accompanied his grandmother to harvest herbs in the forests, assisted with dispensing remedies to patients and learned all she could teach him about traditional herbal healing. During his school years Shadrack raised the school fees he needed by harvesting and selling herbs and after leaving high school he joined his grandmother in her healing practice.
Shadrack has helped to unite herbalists in Kenya through the Rift Valley Herbalist Association and has partnered with Jomo Kenyatta University in research and education on indigenous practice of traditional medicine and traditional foods. He has spoken on traditional herbal medicines and traditional foods at symposia in USA and Israel.
Shadrack is well known in his community as an environmental activist and an avid promoter of organic farming methods. He is married with 5 children.
Workshops
Herbs of the Bible
Traditional herbal and folk healing in Kenya