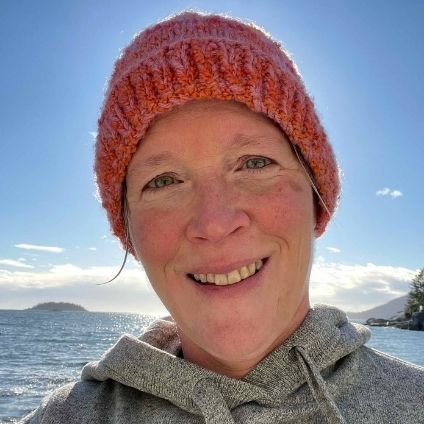 Bev Maya
D. Phyt., MNIMH, RHT, RH(AHG).
Back in university, Bev earned a reputation as a tenacious inquisitive driven to make sense of nature through scientific endeavours .  This reputation has withstood the test of time.  Today, as a practicing Medical Herbalist and international speaker at medical conferences and colleges, Bev focuses on demystifying menopause for patients that don't respond to traditional medicine.
Bev's unique background informs her deep investigative approach.  Her science studies led her to work in fundamental research, pharmaceuticals, anaesthesia, oncology, urology, transplantation and neurology for twelve years before training as a Medical Herbalist and opening her own clinic.  This unique blend of education and experience provided her with a rare ability to study the intricacies of our nervous, endocrine and digestive systems for physiological, emotional and spiritual root causes to medical concerns associated with the menopausal process, some of them deep seated and lifelong.
Bev's inquiring personality (encouraged by both parents being teachers) has lent itself to her style, as a generous and passionate speaker particularly adept at empowering her audience to deconstruct complex ideas into their simplest form and apply this learning in the context of their own medical practices.
In addition to her work at Maya Natural Health, Bev also works in collaboration with several Medical Doctors specializing in wholistic solutions during midlife at  Haven Healing & Health in West Vancouver, B.C. and  Westcoast Women's Centre for Hormone Health, Vancouver, B.C.
Workshops
Interpreting Basic Blood Laboratory Results for Your Female Patients
Panels
Covid19 - Herbal Medicine Strategies for Acute and Chronic Care
Intensives
Functional Medicine Reading Interpreting Blood Work for Herbal Practitioners